Nicaragua El Limoncillo
A Limited Series Offering
Regular price
Sale price
$29.00
Unit price
per
Share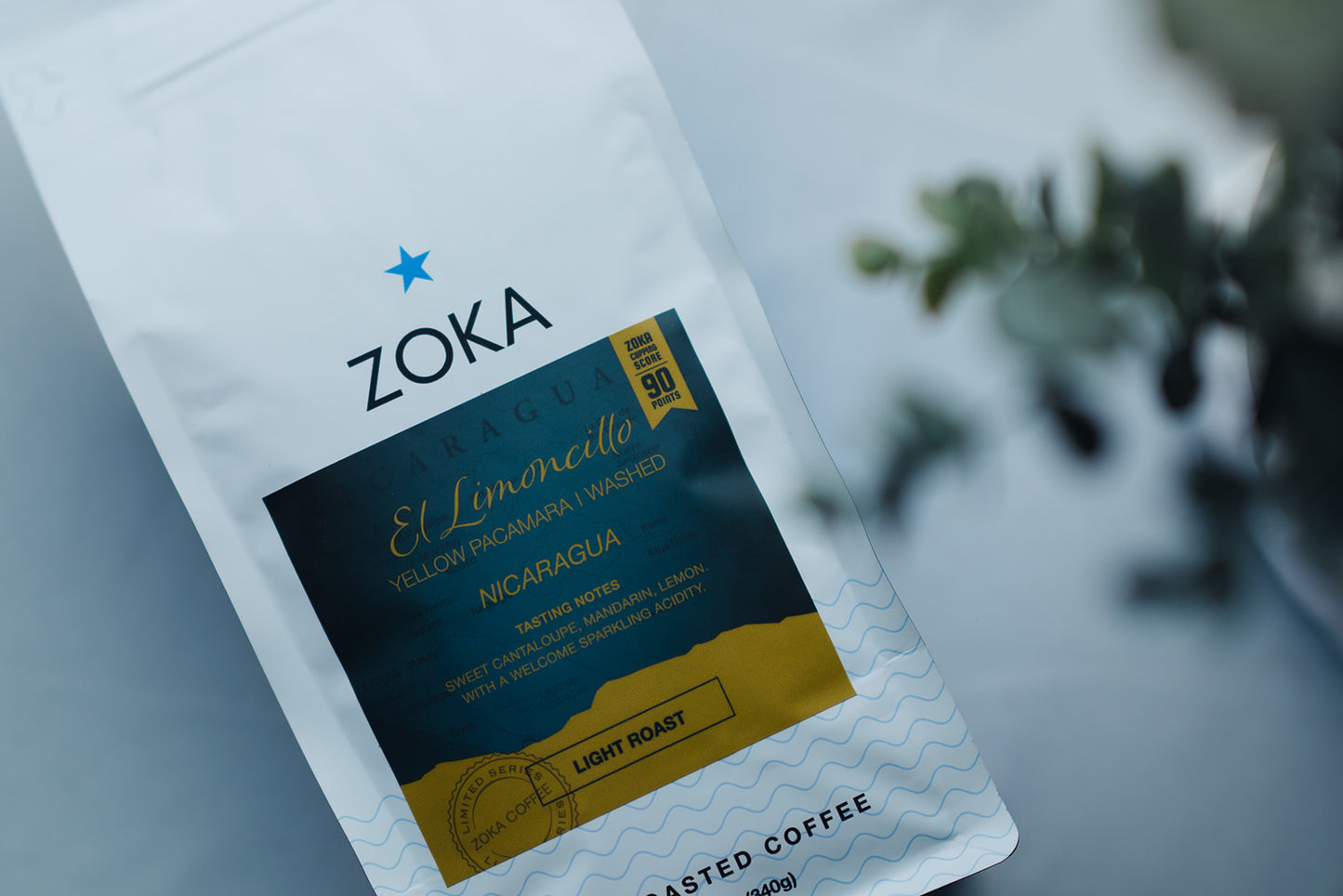 More About Nicaragua El Limoncillo
A Limited Series Offering
Country – Nicaragua   
Region – Matagalpa (near Yasica Sur) 
Farm- El Limoncillo  
Produceer - Fincas Mierisch 
Elevation - 850 to 1,100 meters 
Producer - Fausto Martinez 
Varietal – Yellow Pacamara   
Process – Washed 
Roast –  Light
Cupping Notes: Sweet cantaloupe, mandarin, lemon, with a sparkling acidity. 
Zoka Cupping Score: 90 / Cup of Excellence® winning farm. 
Farm Established in 1930, Family owned and operated for 90+ years.    
Yellow Pacamara is a fairly rare coffee varietal. A natural mutation of the Red Pacamara, it was first discovered on Limoncillo Farm in the early 2000s. Yellow Pacamara cherries, when ripe, are yellow (instead of the typical red). Rare, and also difficult to cultivate, as Yellow Pacamara is nutritionally demanding, susceptible to pests and very low producing. But those who appreciate Single Origin coffees will really love it as it produces truly exceptional cup quality. Our own toughest critic, Jeff Babcock, Zoka Founder/CEO scored this coffee at 90 points!