Kenya Ndimaini Peaberry SL34, SL28 Washed
A Re-Release of a Spring Favorite
Regular price
Sale price
$27.85
Unit price
per
Share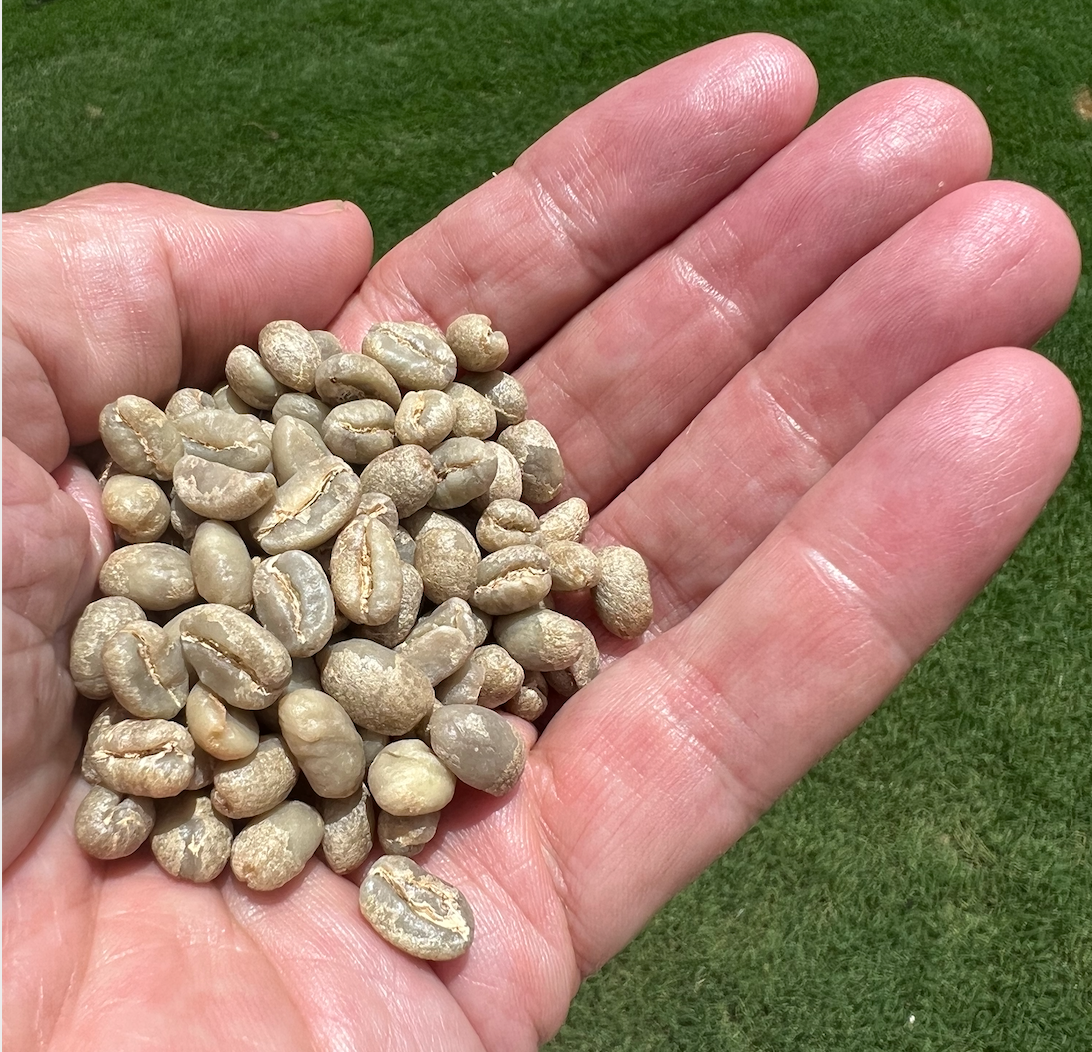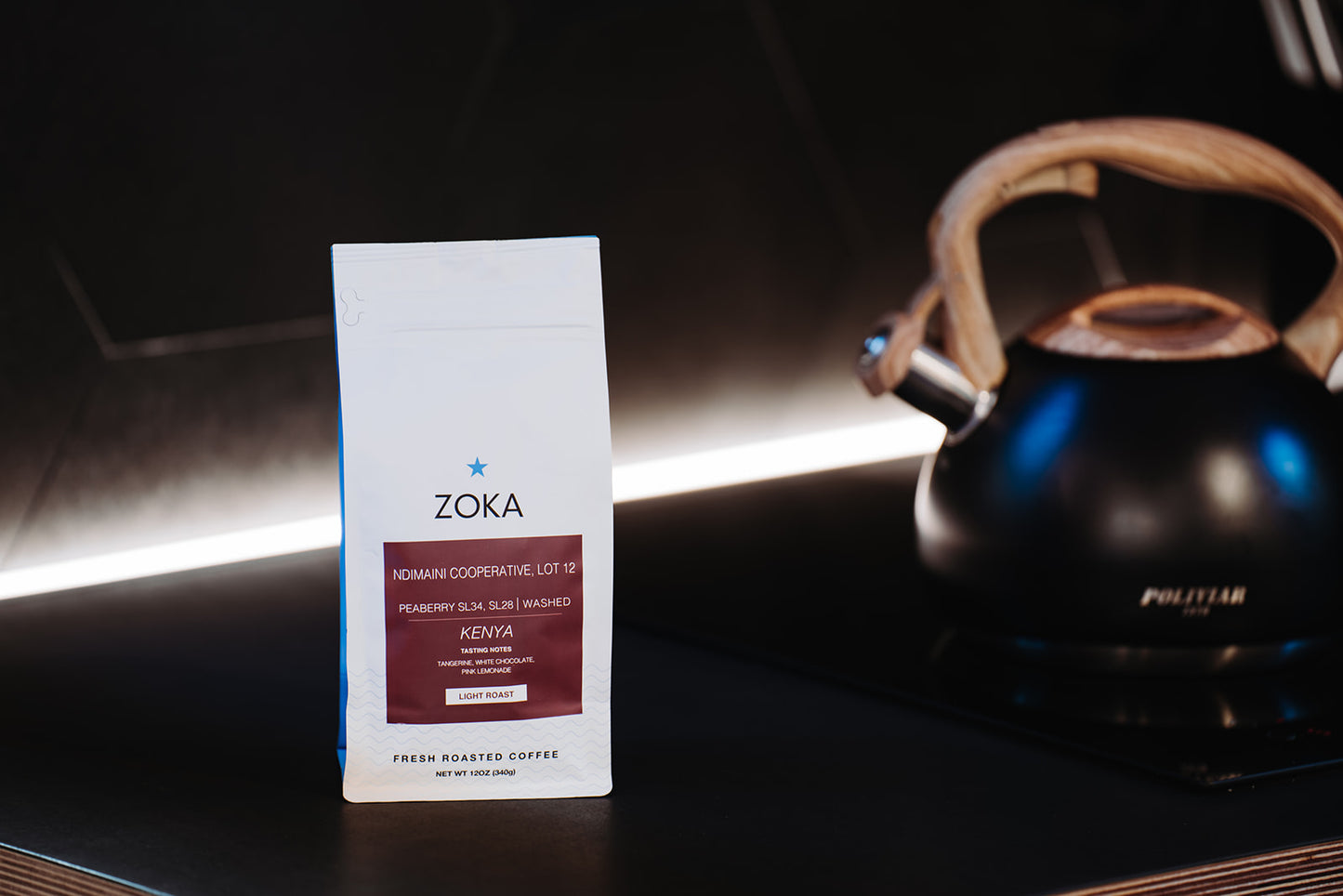 More About Kenya Ndimaini Peaberry SL34, SL28 Washed
A Re-Release of a Spring Favorite
Welcome back to the Roastery the Ndimaini Washed Peaberry from Kenya!
  A popular coffee from our Spring collection, we are offering a limited lot re-release for Fall enjoyment! 
Ndimaini Cooperative is made up of 1,500 farm growing partners and based in Nyeri County at the southernmost foothills of Mt. Kenya.  
Country – Kenya 
Region – Nyeri County, southernmost foothills of Mt. Kenya
Farm- Ndimaini Coop, 1500 members 
Varietal – SL 34, SL 28, Ruiru 11
Elevation – 1,585 to 1,700 meters
Process – Washed, and skin dried before being dried on raised beds    
Roast –  Light
Cupping Notes:  Tangerine, white chocolate, pink lemonade.  
Zoka Cupping Score: 87.5
This is a peaberry coffee --  a genetic mutation in the coffee tree results in one bean per cherry, instead of the normal two. These beans appear smaller and more rounded. Their rarity and unpredictability makes them special. That small, dense Peaberry bean packs a punch of intense flavors and sweetness.  
Uniquely, Ndimaini's coffee undergoes an hour long pre-ferment, followed by 18 hours of traditional fermentation, then 2 hours on drying tables before being washed in the traditional sense and dried. This added 2 hours of drying time is called "skin drying." The drying heat helps to stop the fermentation.  Unlike most, Ndimaini does not soak parchment which may contribute to the punchy fruit notes in their coffees.  
Kenya is a country known for spectacular coffees. They hold a top spot for specialty and they are priced accordingly for that prestige. Yet, it's a country where production is dropping each year. 
Photos: Peaberry, green. This is how the coffee arrives to us, prior to our roasting process.