Ethiopia Shore
A Single Estate Heirloom Varietal, Natural Process
Regular price
Sale price
$25.00
Unit price
per
Share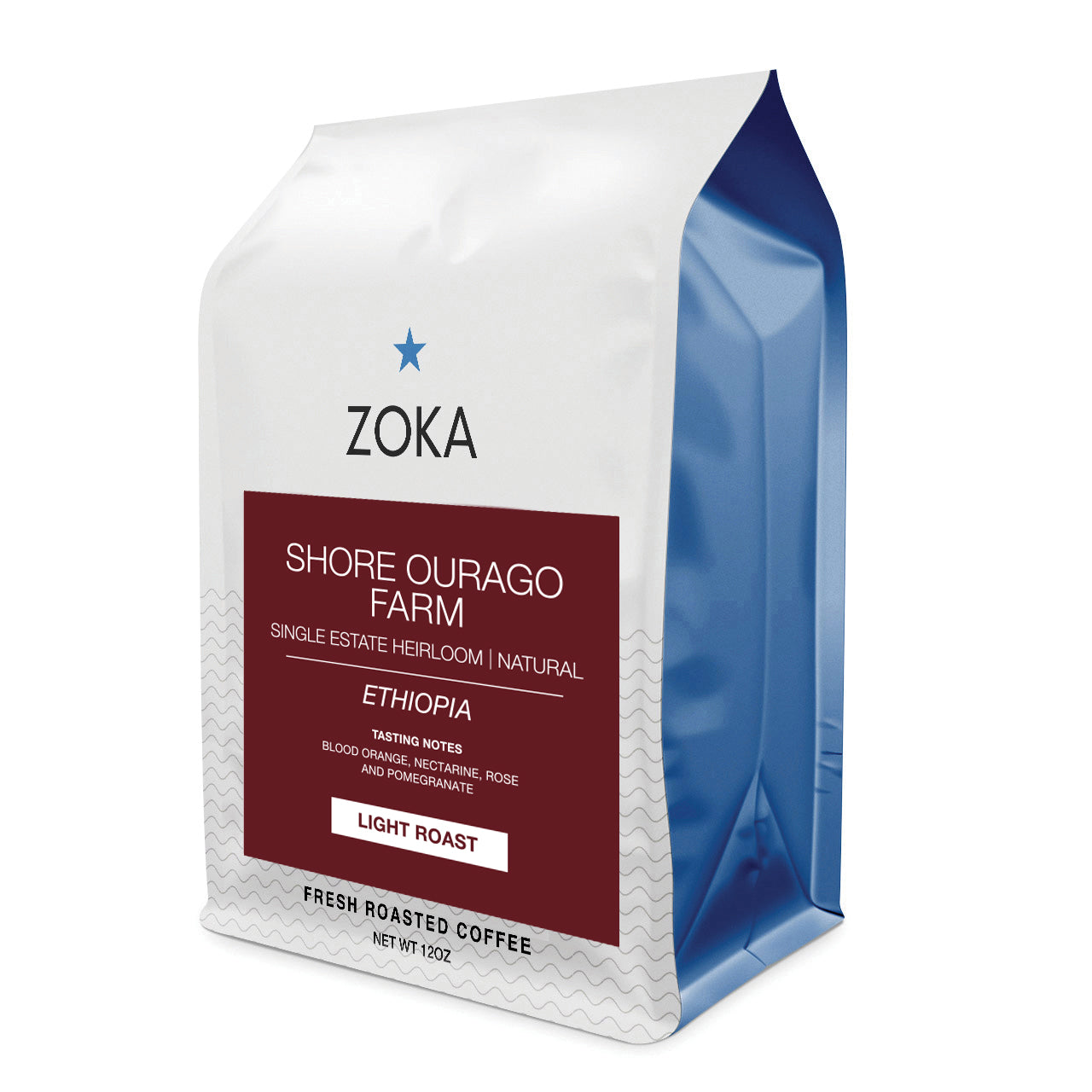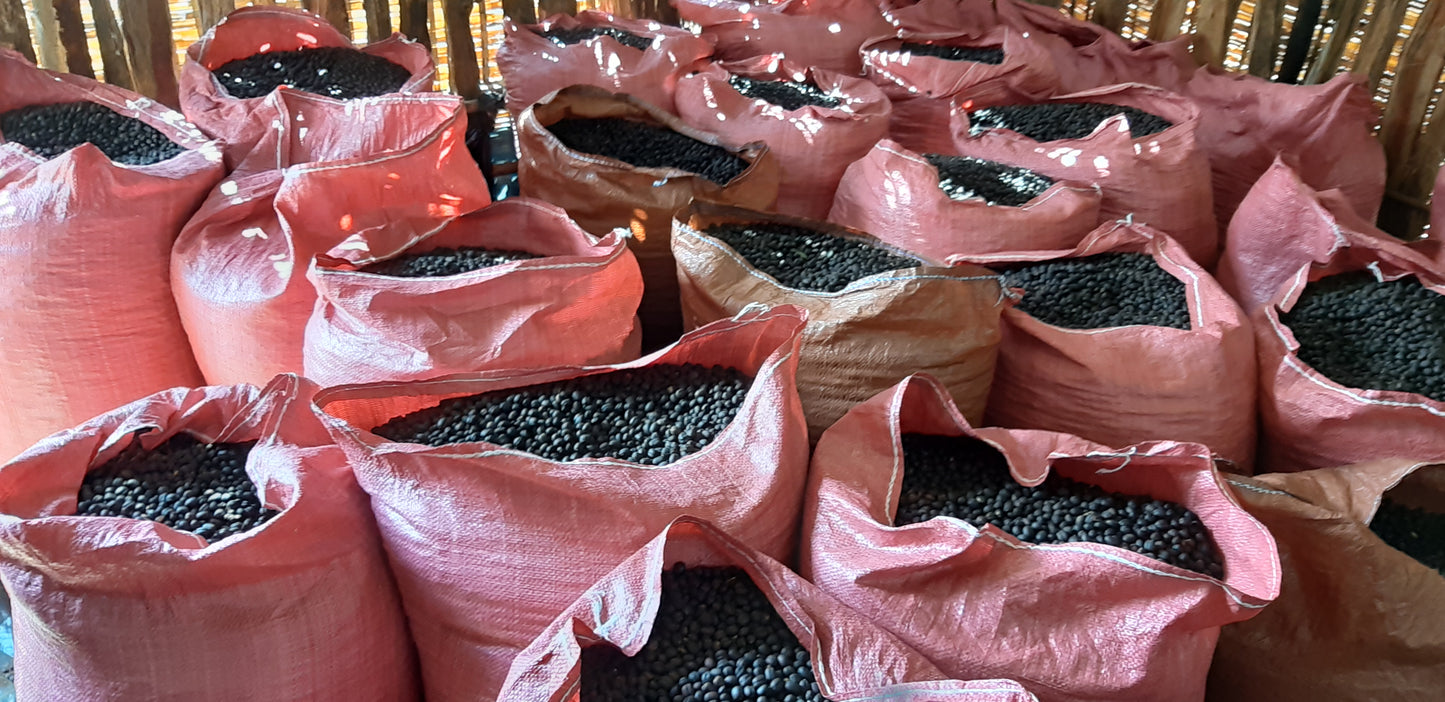 More About Ethiopia Shore
A Single Estate Heirloom Varietal, Natural Process
This Natural process, organically grown single-estate coffee comes to us from the Shore Ourago Farm, named for it's owner and second generation coffee farmer, Mr. Shore Ourago.. 
Cupping Notes:  Blood orange, nectarine, rose and pomegranate. 
Zoka Cupping Score: 88
Country – Ethiopia  
Region – Gedeo Zone, Kochere Woreda
Farm- Kochere Shore Ourago
Varietal – Heirloom
Farm Elevation – 1,960 meters above sea level 
Process – Natural     
Roast –  Light
Ethiopia has a special relationship with coffee - it's the birthplace of the coffee tree and the seventh largest coffee producing country in the world. Coffee makes up about 40% of Ethiopia's export market and nearly 15% of the population is employed by the coffee industry.    
Photos: Coffee drying in the natural process on the raised beds at Shore Ourago Farm. Coffee preparing for export.