Rwanda Kinini Cooperative Natural
Single Origin Coffee From 268 Member Cooperative in Northern Rwanda
Regular price
Sale price
$26.00
Unit price
per
Share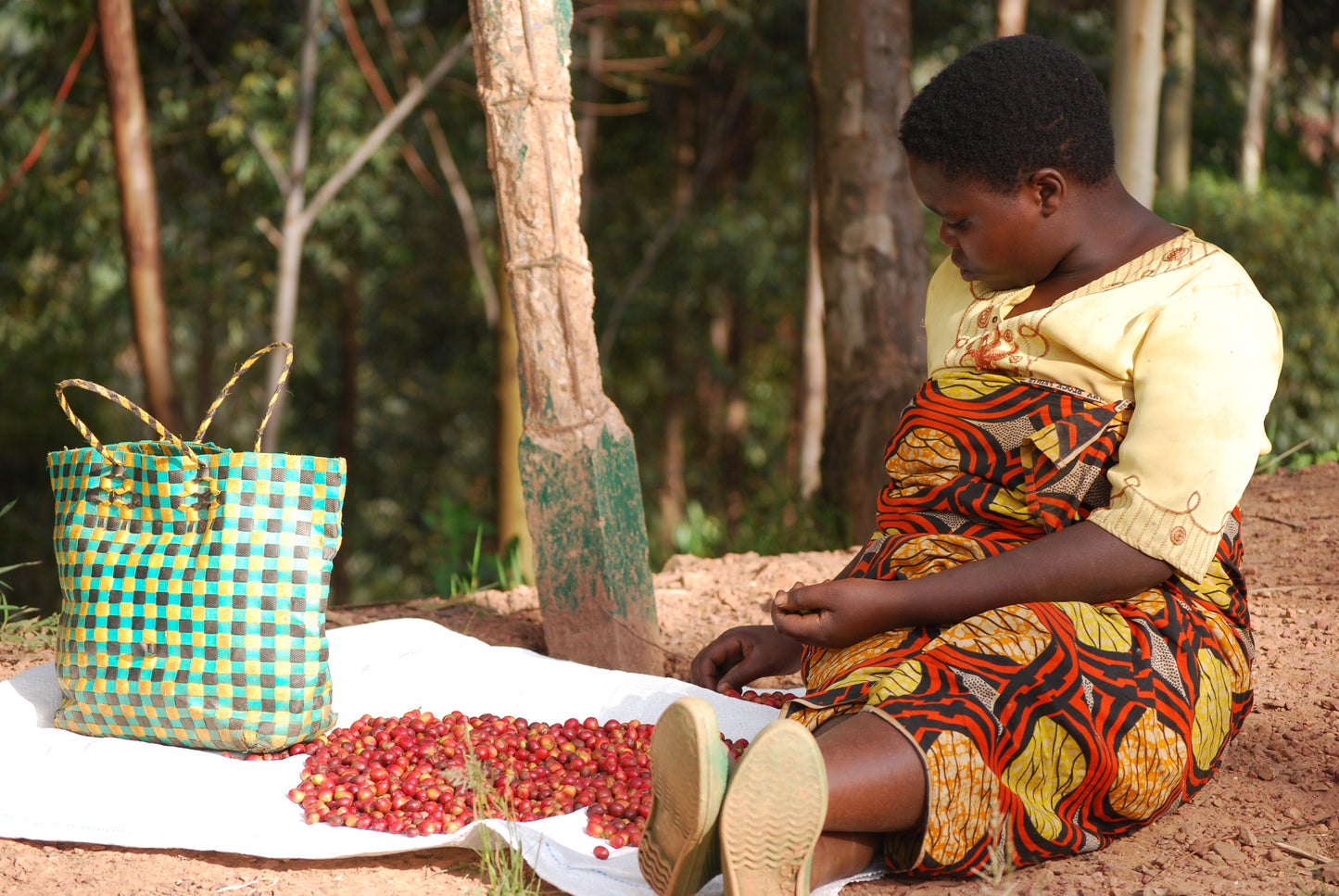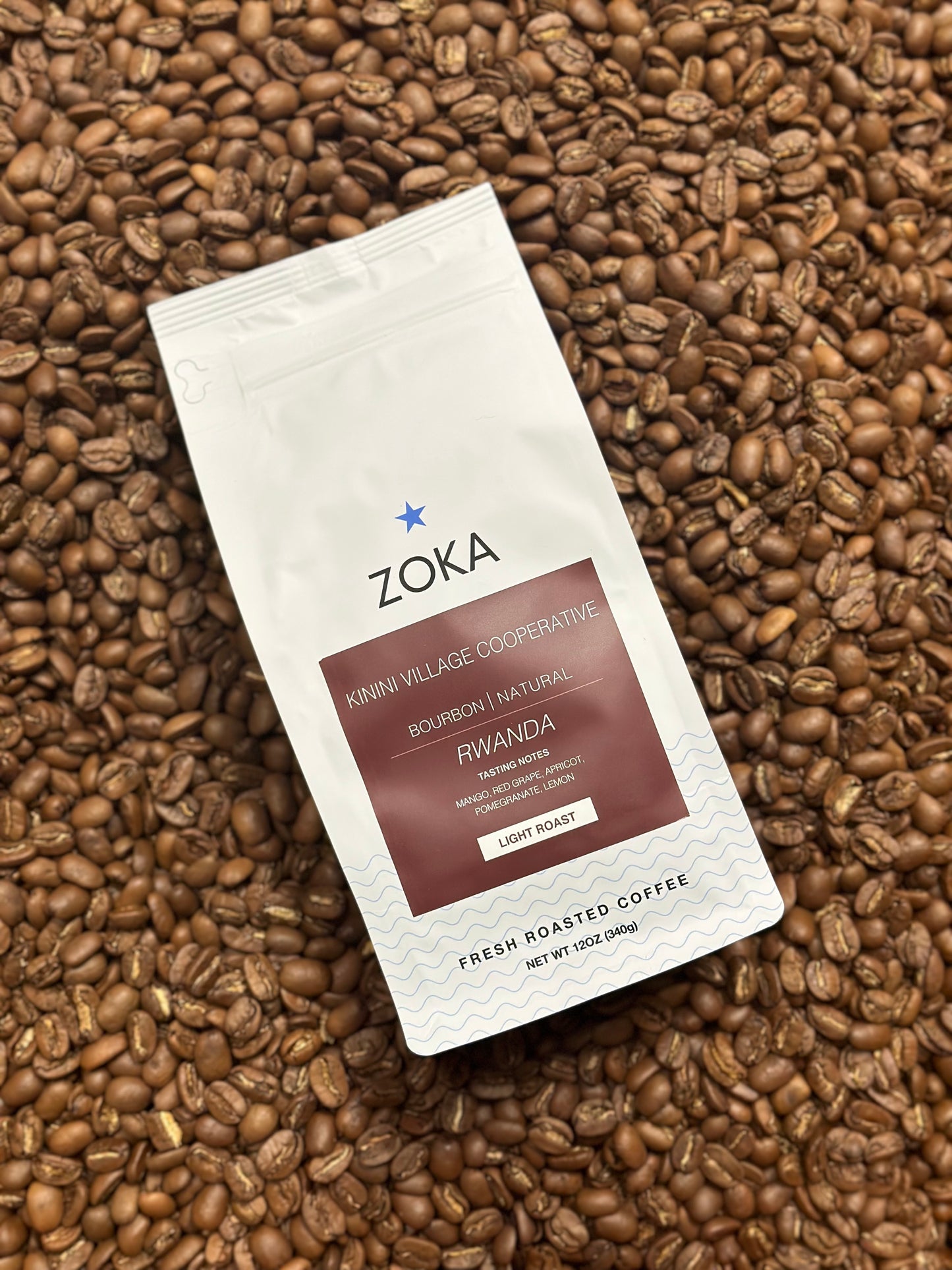 More About Rwanda Kinini Cooperative Natural
Single Origin Coffee From 268 Member Cooperative in Northern Rwanda
Farmers: A cooperative coffee, traceable to one village with 268 contributing  farmers. 

Region: North Central Rwanda 
Elevation: 1800 - 2200 meters 
Varietal: Bourbon  Process: Natural 
Tasting Notes: Mango, apricot, red grape, pomegranate and lemon. 
Zoka Cupping Score: 88
Roast Level: Light 
"Kinini" translates to "this big thing right here."  It is the name of the collaboration of cooperatives seeking to pool their efforts to improve their lots. 85% of the members are women. Kinini is a cooperative focused on helping Rwanda's next generation - the cooperative was formed in 2014 and provided the farmers with trees and training. In exchange the farmer had to agree to sell their cherry to the Kinini Washing Station. In 2017, they had their first harvest.    

The coffees coming out of Rwanda are really impressive. Ever since Jeff Babcock, Zoka Founder/CEO, judged in the Cup of Excellence® competition in Rwanda a decade ago, he's fallen in love with Rwanda coffees flavorful profiles and consistent quality.  
This coffee is naturally processed, meaning the bean dried in the cherry. 
Photo: Kinini Cooperative member hand sorting coffee cherry.